Fast & Simple Fall & Winter Food Garden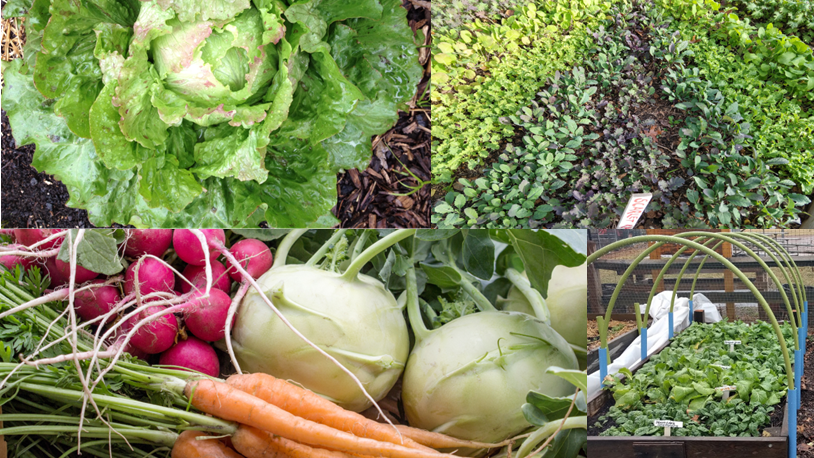 Planting a Fall & Winter Garden for the Busy or First Time Cool Season Gardener. 

Are you a busy gardener who has wondered how people have time to plant their garden for fall & winter?
Not grown food in fall & winter before?
If so, you are not alone and this package is for you.  




Keeping it Simple!

For many years I struggled with this exact thing. 
I thought it was such a cool idea to eat from my garden year-round, but it seemed like it would be so much work – I was wrong!
Over twenty years, I have experimented with growing in the fall and overwinter. I made so many mistakes, had loads of fun and learned how to make it super simple and easy.
I have distilled fall & winter gardening down to the simplest things to do to be successful.
This is what you'll get!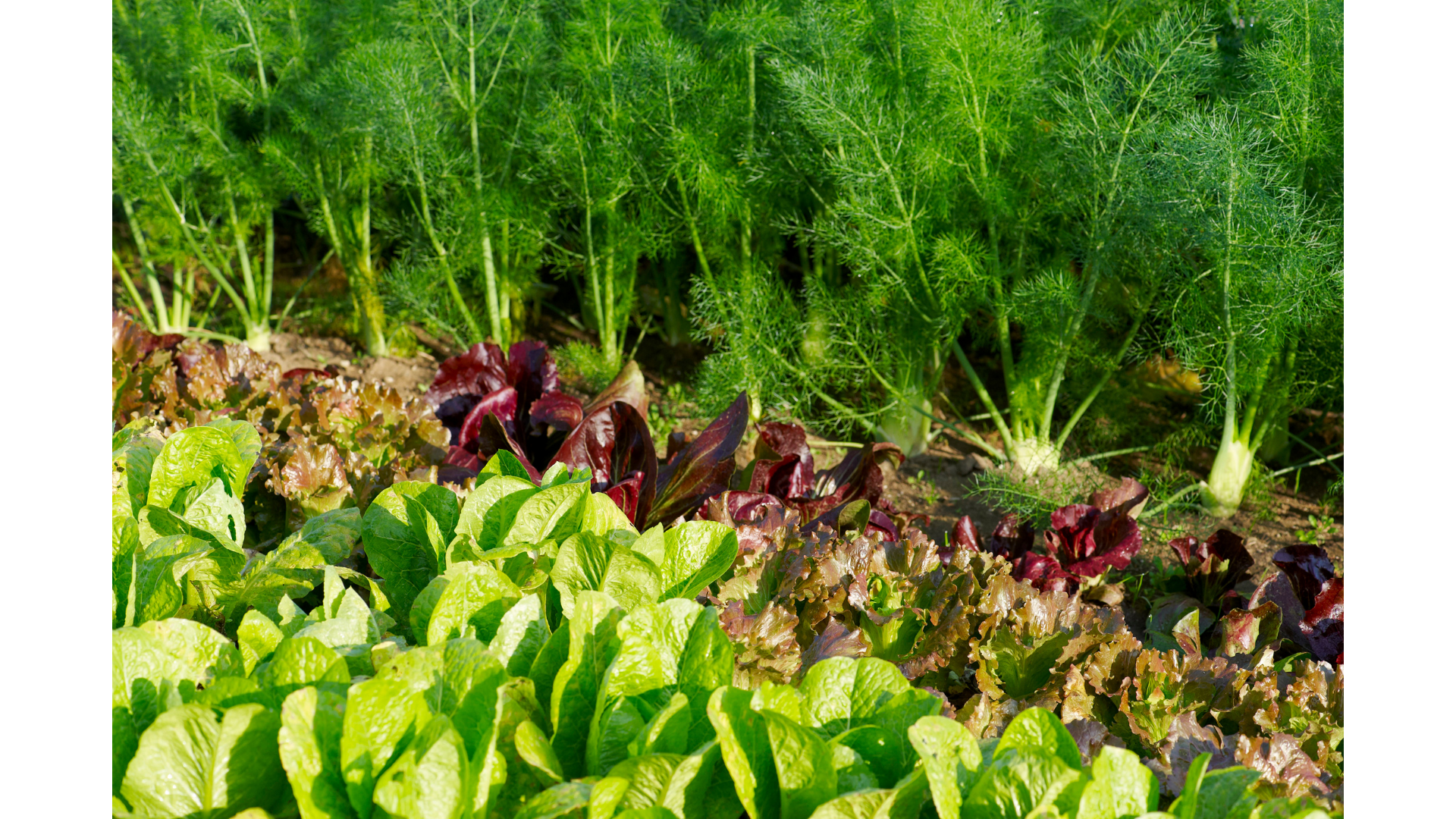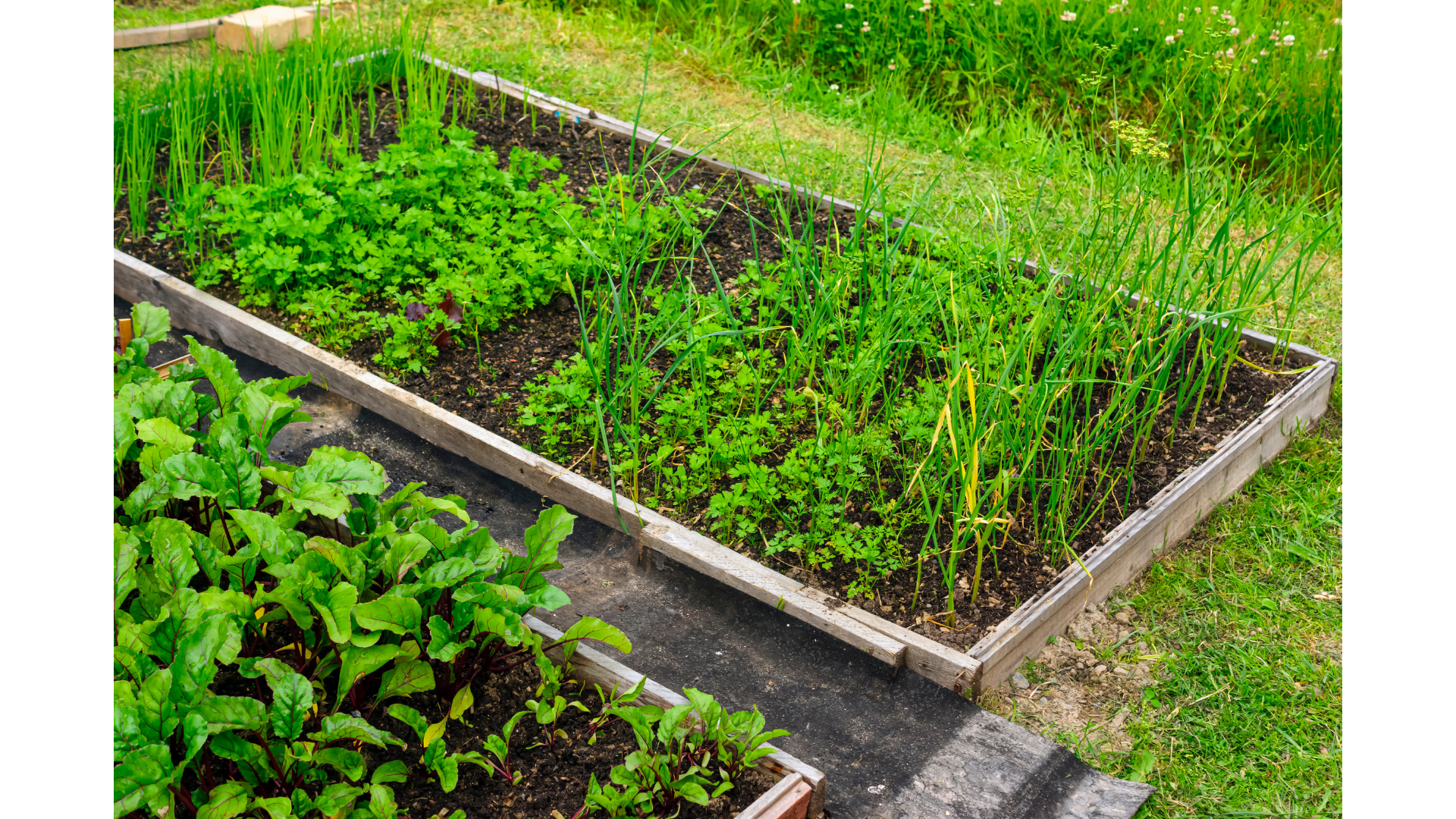 Uncover the best crops & get recommended varieties to save you time.
Unlock when to plant for maximum harvest.
Consider when & how to switch from summer to fall plants – even when your summer crops may still be producing.
Discover a simple season extension method that is low cost and low labor. 


Simplify growing in fall & winter!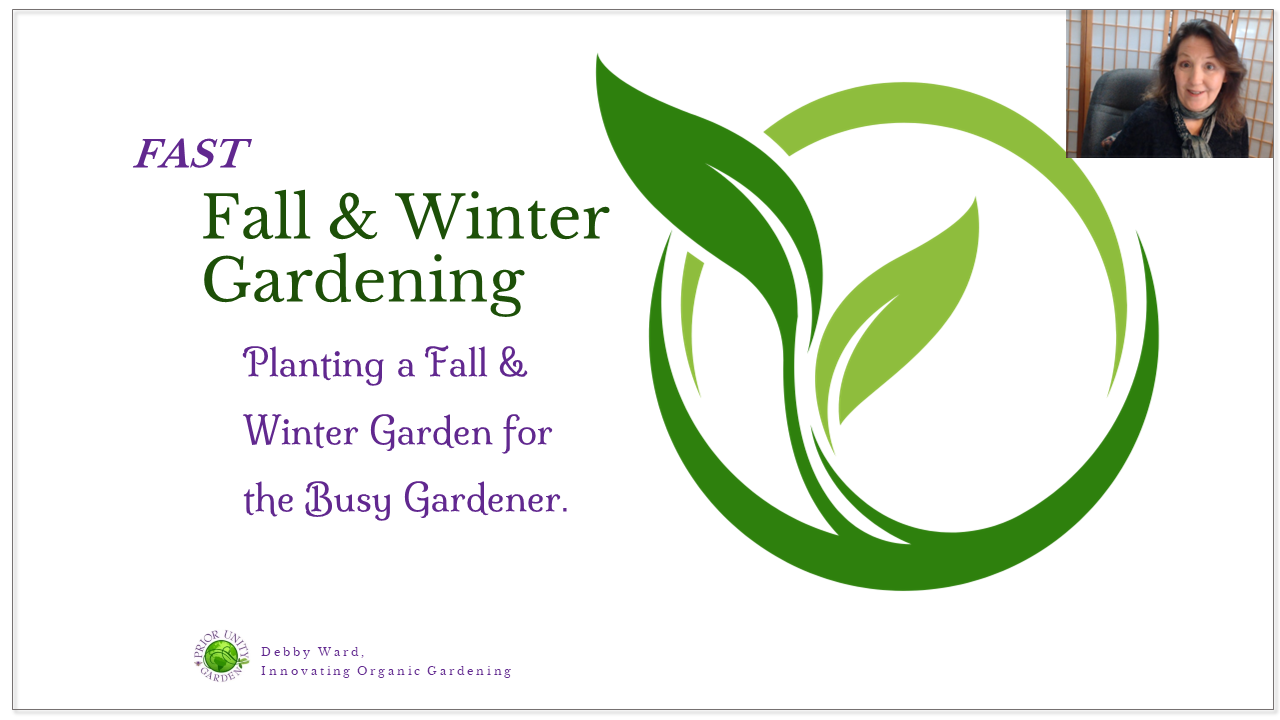 Do you have the best intention to ensure you get everything from a live webinar, only to look at your notes later and realize you missed so many important points?
This webinar is designed for you to manifest a fall & winter faster not only this year, but also in future years. 
Having the recording ensures you can access the information when this time comes around next year.
$63 value

2 Professional Fall & Winter Garden Designs 

Being a professional organic garden designer, I love doing custom designs for clients for garden beds, garden areas or larger projects. 
For less than the cost of my custom garden bed designs, I am including two fall and winter garden designs.
You'll get simple and easy instructions on using them for multiple years.
These are not in the webinar. 
$108 value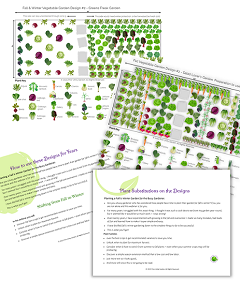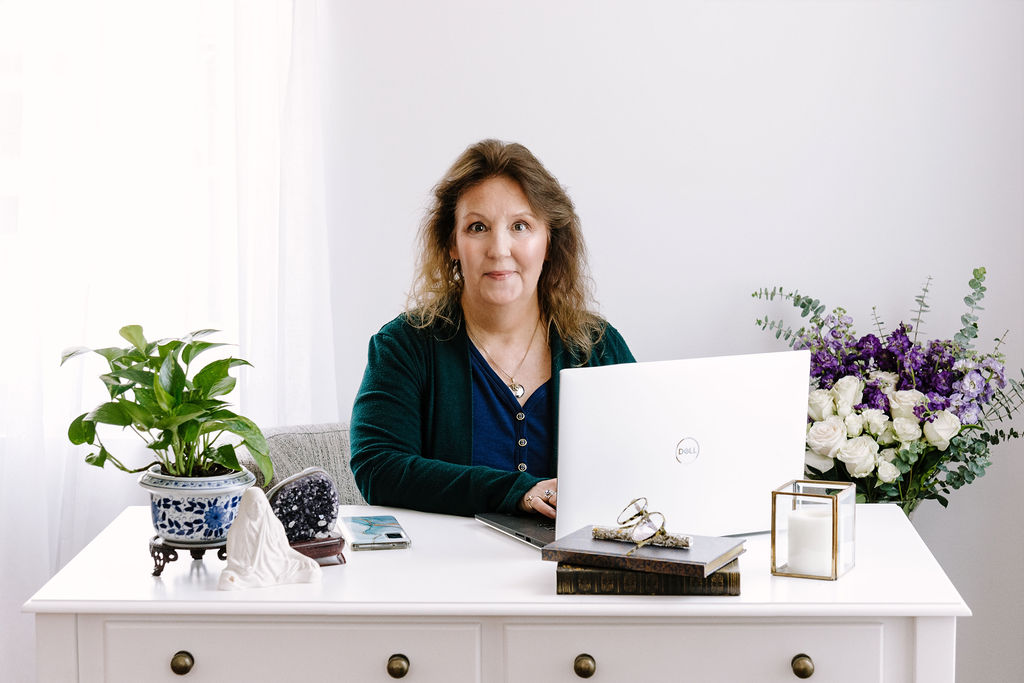 30 Minutes 1-on-1 Planning Session 

You'll even get a 30 minute garden planning session with me!
To insure you get that cool season garden going and are inspired and motivated to do it, you will have the opportunity to have a 30 minute 1-on-1 coaching session with me. 
You can use it to map out your specific cool season garden and ask me questions. We'll also talk about the next steps to your garden success.
$63 value

Cool Season Direct Seed Crop Chart w/Recommended Varieties

A key to fast and simple fall and winter gardening is done by direct seeding. 
Debby will talk about what crops are best for direct seeding in the webinar. 
To quicken your decision making, you will get her list of direct sow crops and her recommended varieties for each.
$27 value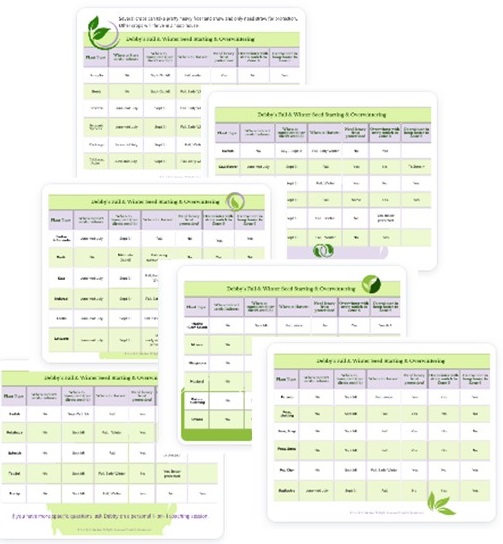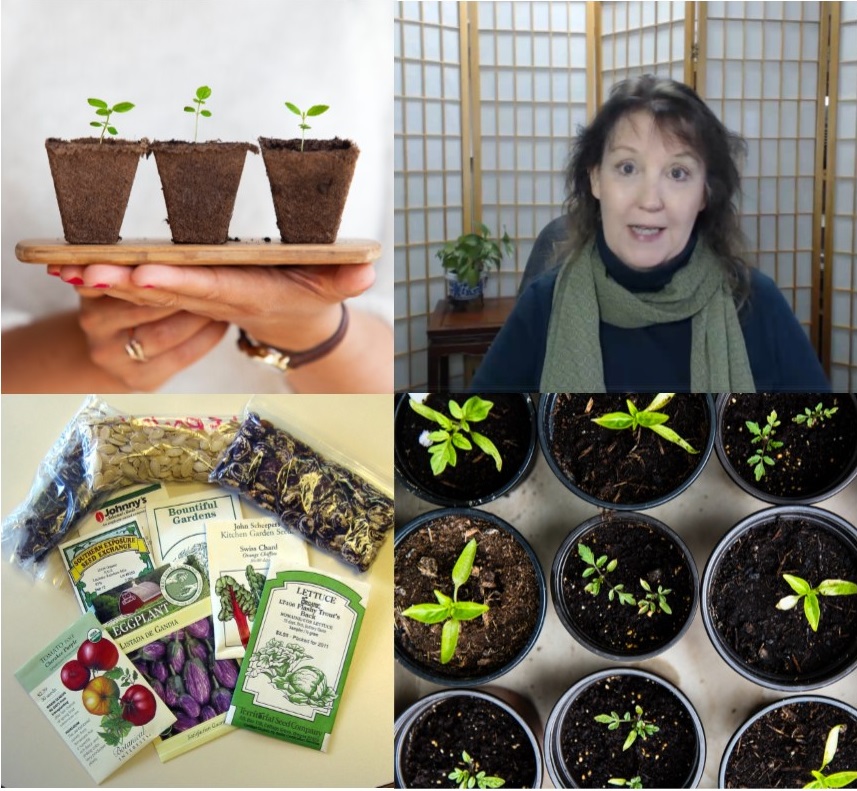 Uncover the Best Seed Companies for You   
When it comes to seeds, anyone who has been in my orbit for long knows I have a passion for good seed companies and helping gardeners make good choices.
This is why I have 16 criteria for choosing seed companies. You don't have to wade through the criteria.
Kick-back and watch these short videos that cover 20 seed companies.
$36 value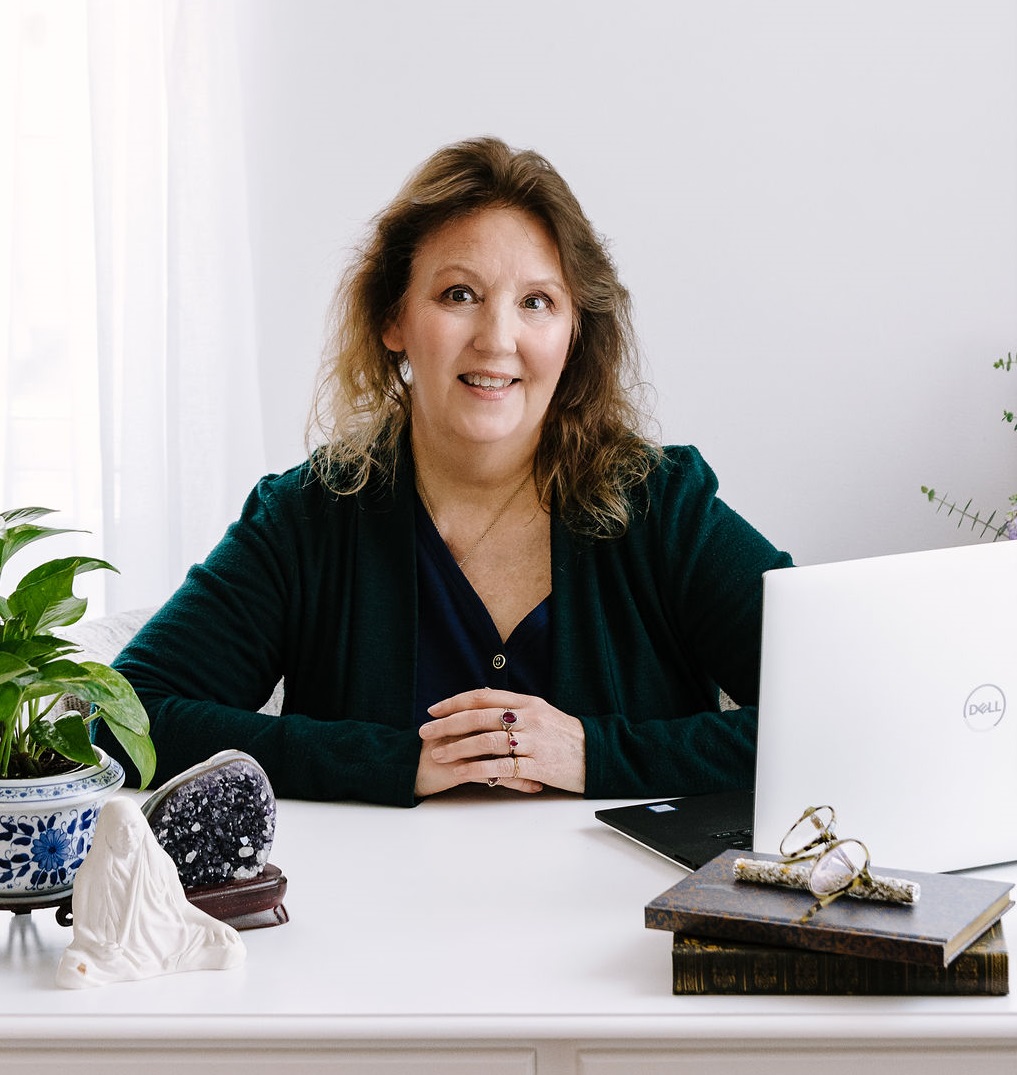 Guiding both creative and analytical gardeners to transform their organic garden into their thriving sanctuary.

Each person has their known skills and tend to lean on these because it is the easy thing to do. This is our springboard into the world as a gardener.
We grow abundant gardens by uncovering new illuminating insights.
Debby unlocks those previous dark areas of gardening you have not yet tapped into so they become transformative resources for you.
She serves you by clarifying and simplifying various facets of organic gardening. This way, they become your newly discovered insights for success.
By shifting your perspective and fostering your knowledge, through her support and insight, these areas become your gifts of transformation and bear fruit in your garden.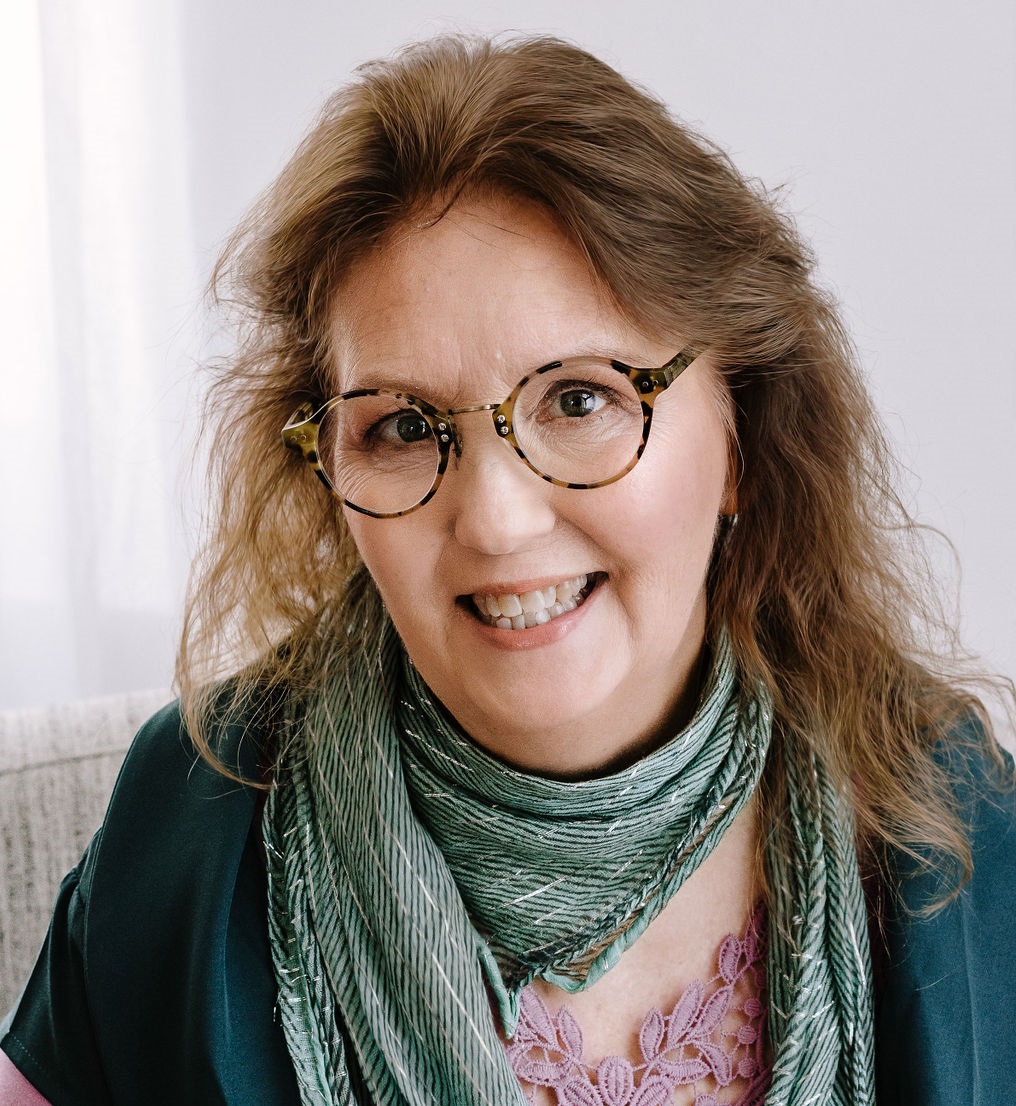 Debby Ward, Innovating Organic Gardening

Folks hire me when they are ready to start and organic garden or improve the one they already have.
One of the things that has always been my major gift as a gardener working with others, is to see someone strengths and assist them to shine in those strengths, while also clarifying areas with which they are unfamiliar so they have a larger toolkit to evolve as a gardener.
I am a professional organic garden coach, speaker, educator, designer and presenter with over 50 years of gardening experience.
My family always had food, herb and flower gardens which hooked me in from a very young age. 
My interest in growing plants started as soon as I could crawl around my family garden. The first gardening lesson I remember came when I was five, learning the difference between green cherry tomatoes and peas – I'll tell you the story sometime – my Mom was amazing!

With the package you short-cut your fall & winter gardening!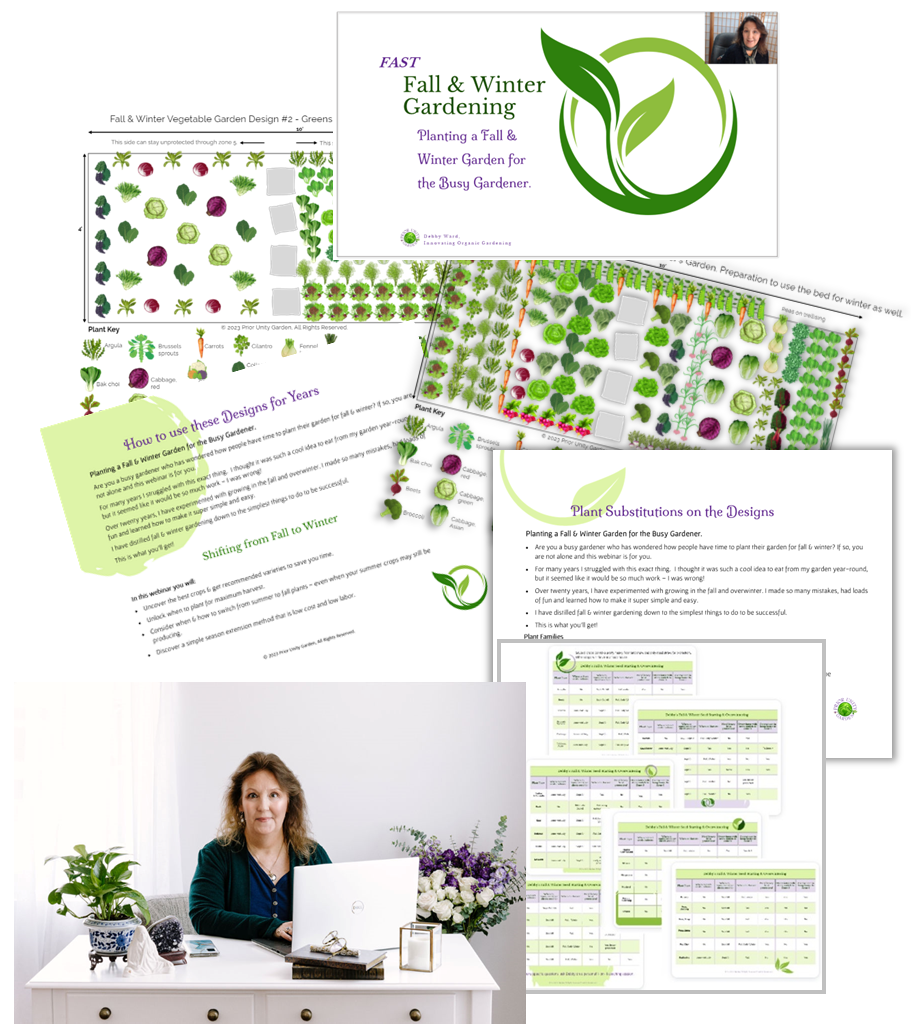 The Fast & Simple Fall & Winter Garden Package includes:


6 Videos of Pro Tips - $63 value
Cool Season Crop Chart w/Recommended varieties - $27 value
Choose the best seed company for you videos – 20 short videos under 10 minutes each - $36 value
Two of my professional Fall & two Winter reusable Crop Garden Designs - $108 value
PLUS: One 30 Minute 1-on-1 Planning Session with Debby - $63 value
Total value: $297.
Package Price: $97

 Save $200