About Your Instructor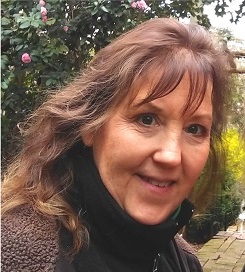 Debby Ward is a professional organic gardener, coach, trainer and speaker.
She is the Founder of Prior Unity Garden, the business she created in 2009 to help others achieve their organic garden goals and dreams.
She has been gardening since she could crawl around her family's food and herb garden.She loves to help grow gardeners and taught for The Mason Sustainability Institute, Master Gardeners of Fairfax County, Washington Gardener Magazine and for many other events, conferences, groups and organizations.
She has focused on plants for food and medicine since being a young adult and holds several certificates in medicinal herbalism and has training in biodynamics, organic and native gardening.
She is a member of Garden Communicators international and her business is sustainability certified at the highest gold level by Green America.
She values biodiversity, community, healthy living soil, fresh organic food and the prior unity inherent in all beings.

- For your gardening success, I look forward to talking seeds and passing on my seed starting system in this workshop.