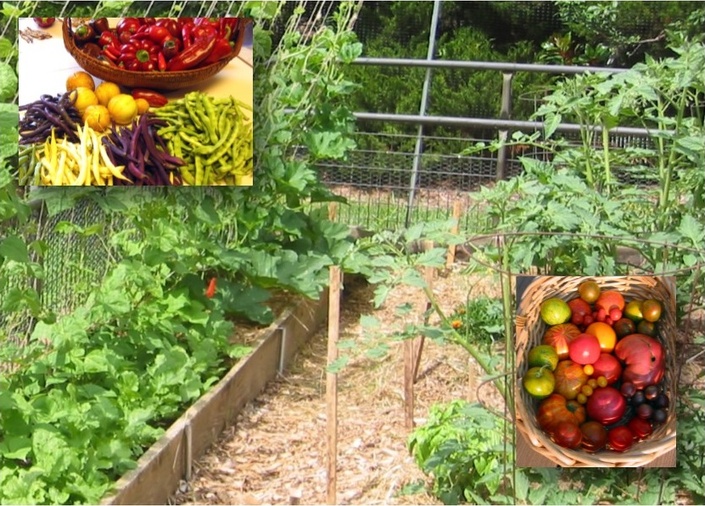 5 Steps to Start Your Organic Veggie Garden: Workbook & Course
Kick-start Your Organic Garden Dream with a Proven Method of 5 Surprisingly Simple Steps that Empower You to Start
Are you feeling:
Unsure how to start a veggie garden
Confused about all the things you have heard about gardening
Overwhelmed about the whole gardening thing
Concerned you are not on track to achieve your garden dream
Frustrated with lack of focus on your garden project
Just not sure you can do this?
This Course will:
Guide you through using the Expanded Workbook so you are confident and
Insure you understand the Workbook and each Step.
Clarify you are making and using observations to your best advantage
Give you videos and other course content to keep you focused and on track to achieve your garden dream so you'll
be positive you are starting the right sized garden in the right place and
secure you can do your garden project
This Course is for you if:
Want to start a veggie garden with a simple, clear system
Have the Basic Workbook but don't have your garden in yet
Want clarification on each step
Are unsure if you are starting what will work for you
Crave professional guidance for doing each step to your greatest advantage
Need motivation for your garden project
In addition to getting the Expanded Workbook, with this Mini-Course you'll:
Get a proven Step-by-Step Method to start your veggie garden easily and simply
Enjoy videos and material walking you through using the Workbook to make sure you use each step to your best advantage
Learn a process used by loads of people to successfully start a garden to make it easier for you
Get Pro tips for using the workbook to create a garden that works for you and your lifestyle
Score a system has been refined to shortcut your process to success PLUS a bonus section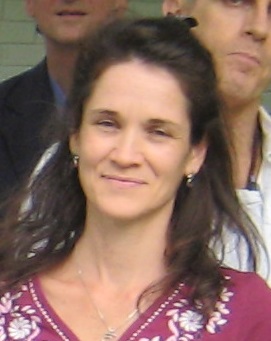 "I had questions about building my garden and this course showed me what to do. It guided me to take on this project I have wanted to do for a while. Thank you."

- Danielle Moss, Health Coach, Oakton, VA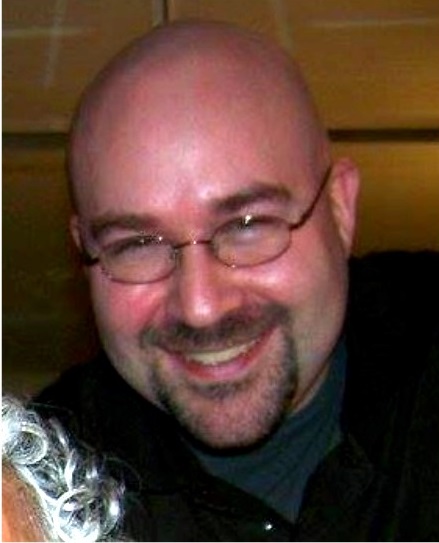 "The organization of the material to help keep me focused and on point. The 'real deal'!"

- Eric Benson, Computer Specialist, Herndon Va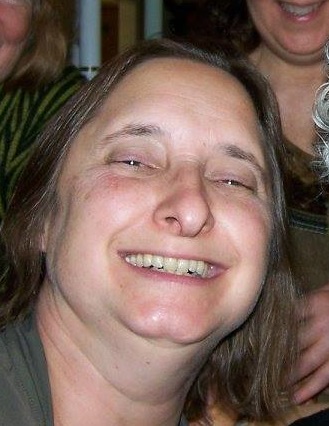 "Learning from Debby, a gardener who has been gardening since she was 5 years old, and who has trained Master Gardeners, is priceless for learning the fundamentals and getting awesome secrets of organic gardening."

- Jeannie Iccovacci, Sustainable Policy Professional, Greenbelt MD
What You Get
Introduction & Get the Workbook
Available in days
days after you enroll
Step 1 to Successfully Start Your Organic Veggie Garden - Dream, Vision, Goals, Start your Plant List
Available in days
days after you enroll
Step 2 to Successfully Start Your Organic Veggie Garden - Observation
Available in days
days after you enroll
Frequently Asked Questions
When does the course start and finish?
The course starts when you enroll and never ends! It is a self-paced online course - you decide when you start and when you finish.
How long do I have access to the course?
After enrolling, you have unlimited access to this course - across any and all devices you own.
What if I am unhappy with the course?
We want you to be successful, if you don't find anything useful about this course, we'll refund 100% of your money within 7 days of enrollment.
Is an online class really going to help me start a garden?
Yes! This class includes a proven step-by-step method outlined in the workbook that loads of people have used to successfully start a veggie garden.
What if I want some personal help with my garden?
Yes! Get one-on-one coaching and consultation time with your instructor through phone or zoom, or skype.
What is included in the course?
The course includes 14 videos of tips, tricks and how-tos in 8 modules, with various class sessions in each module. There are ungraded quizzes throughout to keep you on track with gaining garden knowledge and motivational action steps to insure your success.
Hey, I have a coupon, where do I enter my coupon code?
You'll enter it at check-out.
Your Instructor & Coach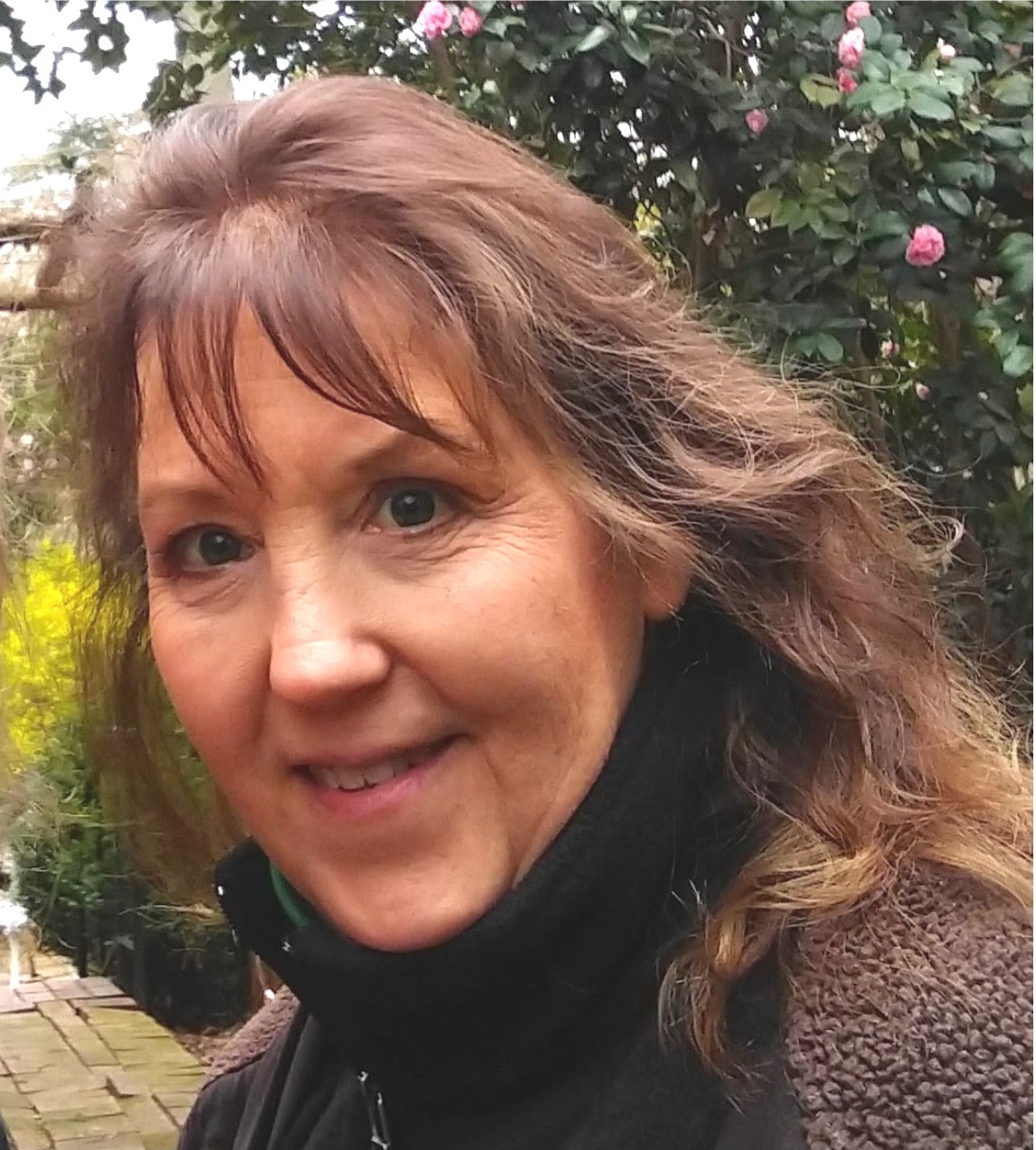 Debby Ward is a professional organic gardening speaker, instructor, coach and writer with over 40 years of gardening experience. She is the Founder of Prior Unity Garden, Making Organic Garden Dreams a Reality. Debby has been gardening since she could crawl around the family garden
Debby loves to help grow gardeners and has trained Master Gardeners in Fairfax County VA for the County Extension Office, taught for The Mason Sustainability Institute, Washington Gardener Magazine, the Take Back Your Health Conference and for many other events, organizations and groups.
She has written articles for Green America and Natural Awakenings Magazines as well as many articles on herbal healing when she was the past President of Joe Pye and Friends, the former National Capital Area Herbal Network. She has written a booklet on Seed Starting and Safe Seed Buying as well as all the course materials for Prior Unity Garden classes. Debby created The Organic Garden Guide & Veggie Layout Handbook and the Prior Unity Garden product line.
Known as Garden Coach Deb, she provides organic garden coaching and consultations by phone, Zoom and in person for folks local to the Washington DC Metro area.
Debby loves to 'paint with plants' as she now calls it, combining her love of plants with her fine arts degree and sense of style, color and space. Debby has built Prior Unity Garden to assist others in achieving their organic garden goals and dreams and values biodiversity, community, healthy living soil, fresh organic food, music and the prior unity inherent in all beings.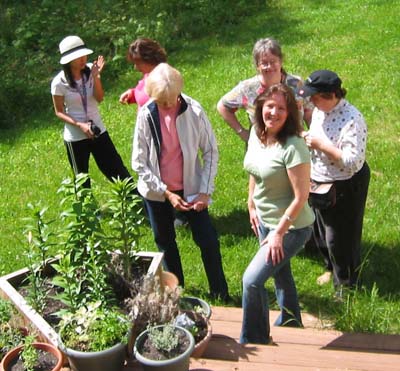 Congratulations on wanting to join the millions of folks who grow some organic food themselves. I am passionate about helping people achieve their organic garden dreams, vision and goals, so please enjoy this mini-course to get you started.
Don't let another year pass without starting that garden you have always wanted.
Happy Gardening! Debby